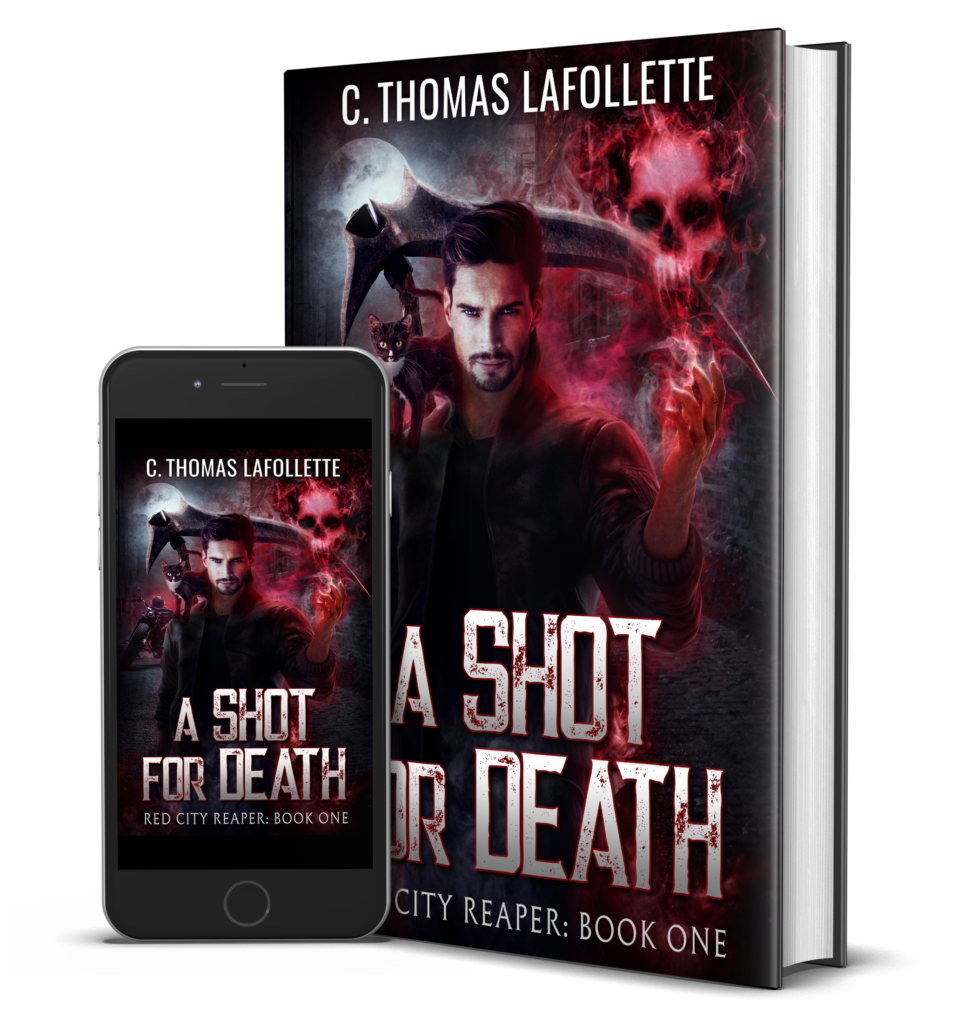 Title: A Shot for Death
Series: Red City Reaper #1
Author: C. Thomas Lafollette
Publisher: Broken World Publishing
Release Date: March 5th, 2024
Ebook ISBN: 978-1-960766-08-3
Paperback ISBN: 978-1-960766-09-0
ASIN: B0CFTXDDWF

Production Team:
Cover Art: Ravven
Developmental Editor: Suzanne Lahna
Copy Editor: Amy Cissell
Proofreading: Alin Silverwood

Reviews:


Blurb:
If you try to assassinate the Grim Reaper… Don't miss.
Dax used to be the Grim Reaper. Until he was banished to Earth to live as a human. Exiled to Redemption City, he's doing his best to keep his head down and run his shabby dive bar. But when an assassin puts a bullet in his chest, his quiet life dies a bloody death.
Red City is a corrupt and decaying metropolis. Finding out who wants Dax dead could be a long twisted road. He'll have to test the boundaries of his suppressed magic if he hopes to survive.
But if he presses his power too hard, the death gods who allied against him will do more than just exile him to earth. They'll obliterate him from existence…
---

---
Also by C. Thomas Lafollette: