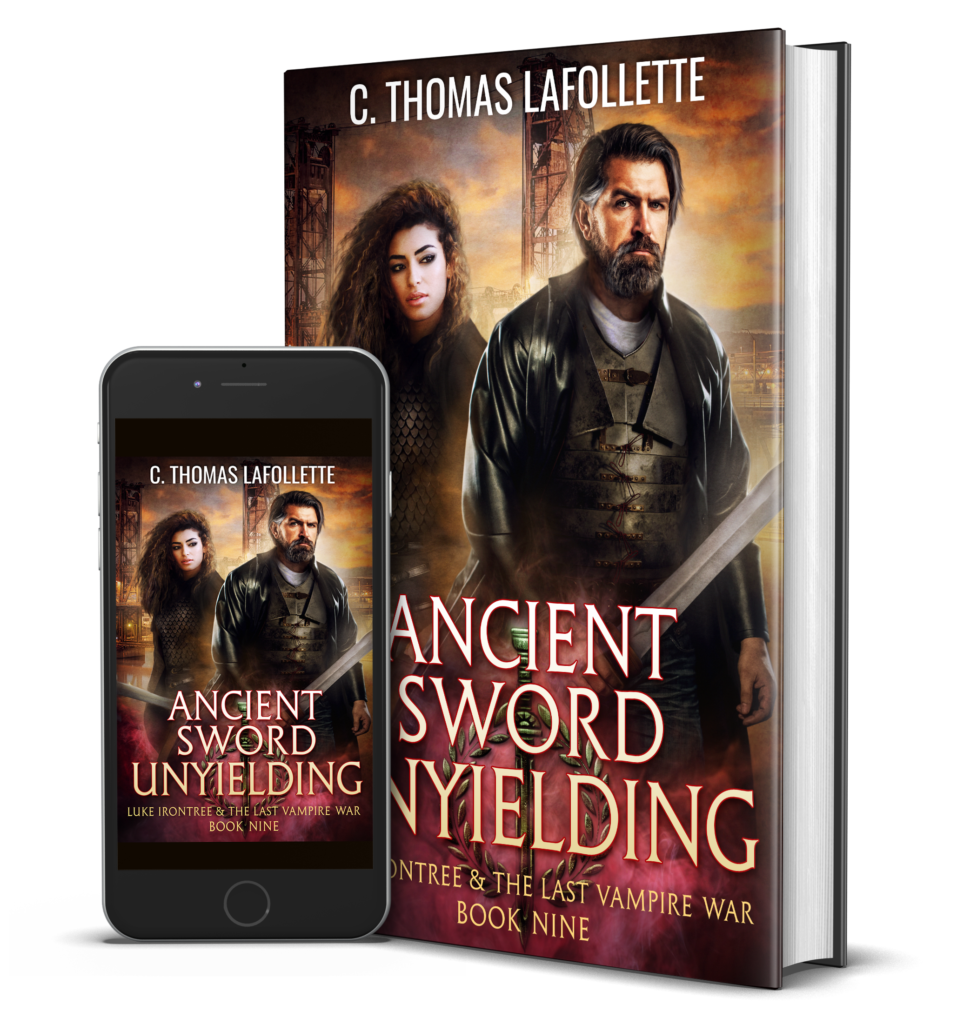 Title: Ancient Sword Unyielding
Series: Luke Irontree & The Last Vampire War #9
Author: C. Thomas Lafollette
Publisher: Broken World Publishing
Release Date: August 22nd, 2023
Ebook ISBN: 978-1-949410-91-4
Paperback ISBN: 978-1-949410-93-8
ASIN: B0BZK1XXZJ

Production Team:
Cover Art: Ravven
Developmental Editor: Suzanne Lahna
Copy Editor: Amy Cissell
Proofreading: Alin Silverwood

Reviews:


Blurb:
Vampires are bad enough, but the dark god that drives them is Luke's nightmare.
For the first time in his nearly 2,000 years of life, Luke can see the light at the end of tunnel. A life of peace with no vampires to hunt is all he's wanted. But to achieve it, Luke must discover the identity of the dark god who rules the bloodsuckers. However, the dark god has put Luke firmly in its crosshairs.
Now Portland and Luke's werewolf allies are at the epicenter of the vampires' rage. Luke must unite his friends and allies if they want to survive long enough to strike at the dark entity that wants to devour Luke's soul…
---

---
Also in this series: