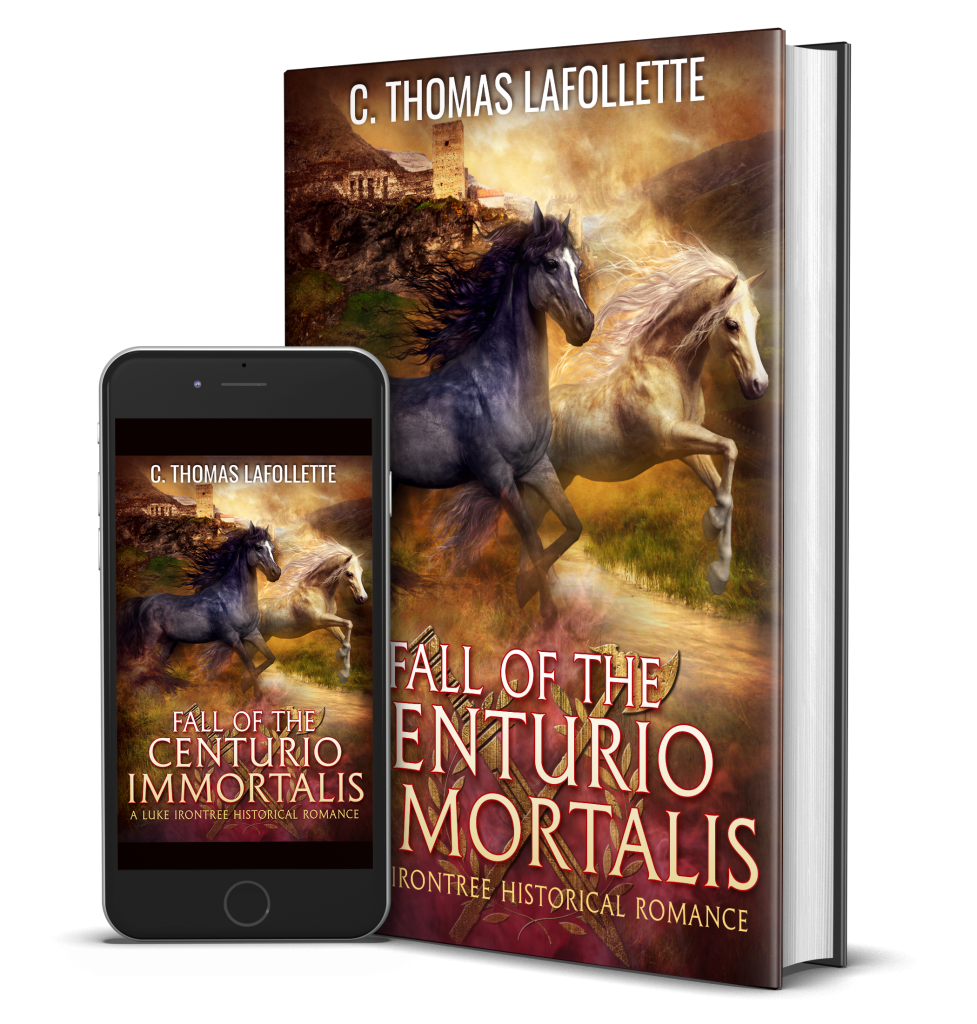 Title: Fall of the Centurio Immortalis
Series: A Luke Irontree Historical Romance
Author: C. Thomas Lafollette
Publisher: Broken World Publishing
Release Date: May 31st, 2022
Ebook ISBN: 978-1-949410-58-7
Paperback ISBN: 978-1-949410-59-4
ASIN: B09Q1Y3D5W

Production Team:
Cover Art: Ravven
Developmental Editor: Suzanne Lahna
Copy Editor: C.D. Tavenor
Proofreading: Amy Cissell

Reviews:


Blurb:
Roman Legions and relationships don't mix…
…but beyond the border, rules don't matter.
When Lucius is ordered across the border with Marpesia, will he remain loyal to Rome or succumb to the charms of the Sarmatian warrior?
Constantine the Great has ignored Lucius and his legion for nearly thirty years, but now the emperor needs Lucius to team up with their new Sarmatian allies and Marpesia, their beautiful chieftain. Their Mission—hunt down the vampires driving the Visigoths toward Rome's border.
Massively outnumbered, Lucius and Marpesia must keep their people alive and survive the unusually brutal winter. As they learn to rely on each other, Lucius finds his attraction to the fierce Sarmatian undeniable. But against the unending horde of Visigoths and their vampiric masters, the Centurio Immortalis might not survive long enough to act on his feelings for the Sarmatian warrior.
Can their growing bond save them against all odds? Will Lucius let duty get in the way of his chance at true love? Or will their lives and love end in snow and blood?
You'll love this historical fantasy romance, because it's an action-packed story of love, friendship, and survival.
Get It Now!

Fall of the Centurio Immortalis is a Luke Irontree Historical Fantasy Romance stand alone.
---

---
Also in this series: