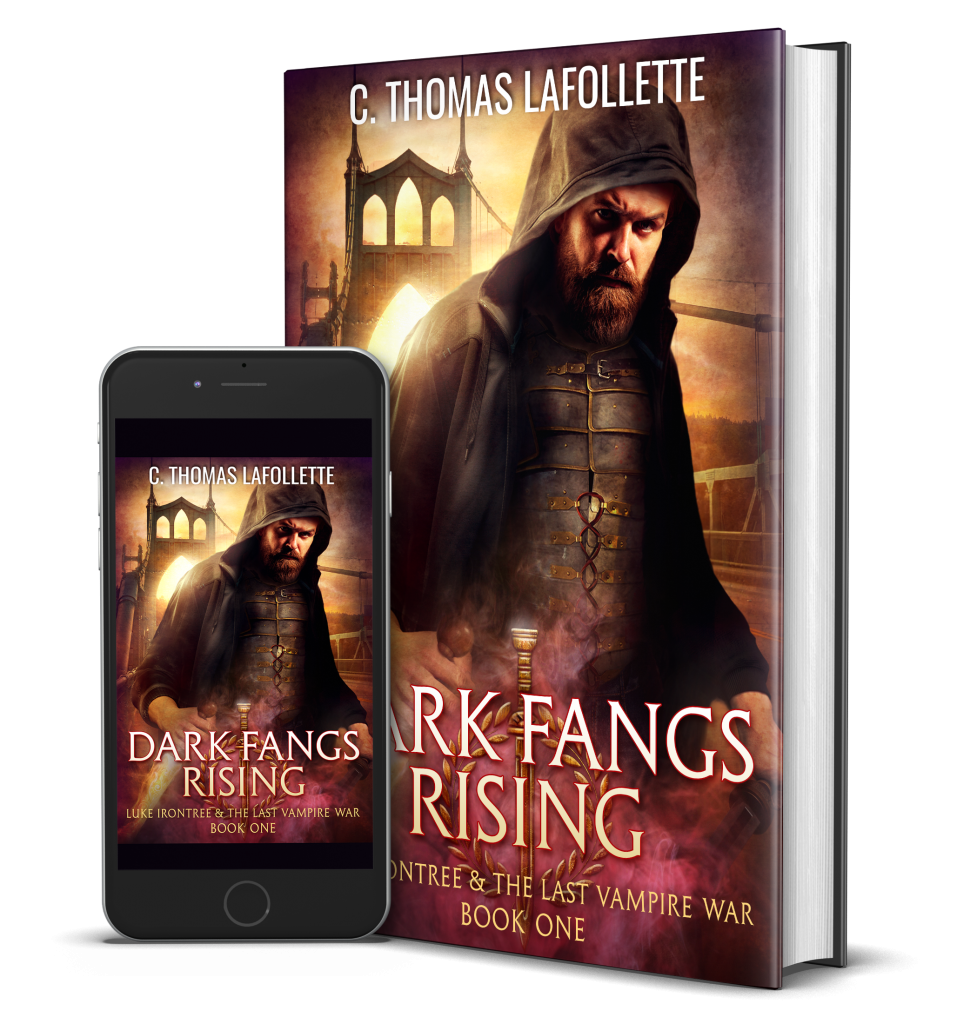 Title: Dark Fangs Rising
Series: Luke Irontree & The Last Vampire War #1
Author: C. Thomas Lafollette
Publisher: Broken World Publishing
Release Date: March 22nd, 2022
Ebook ISBN: 978-1-949410-40-2
Paperback ISBN: 978-1-949410-41-9
ASIN: B09JMQ442K

Production Team:
Cover Art: Ravven
Developmental Editor: Suzanne Lahna
Copy Editor: Amy Cissell
Proofreading: Amy Cissell

Reviews:




Blurb:
Born in the forests of Gaul. Forged in the legions of Rome. Hunted on the streets of Portland.
For 2,000 years, Luke "The Centurion Immortal" Irontree has protected humanity from bloodthirsty vampires. And watched everyone he's known and loved die. He'd hoped Portland would be free from painful memories. But when vampires flood the streets with innocent blood, he returns to battle with nothing but his divinely blessed sword.
When an easy-going werewolf and a mortal vampire slayer with a vendetta decide they want to join Luke and learn from the master, he refuses. Friends mean pain and loss. But when the vampires kidnap a trusted contact at a homeless camp, Luke must risk everything – including the bonds of newly forged friendship. Even then, three against a sea of murderous vampires might not be enough…
---

---
Also in this series: