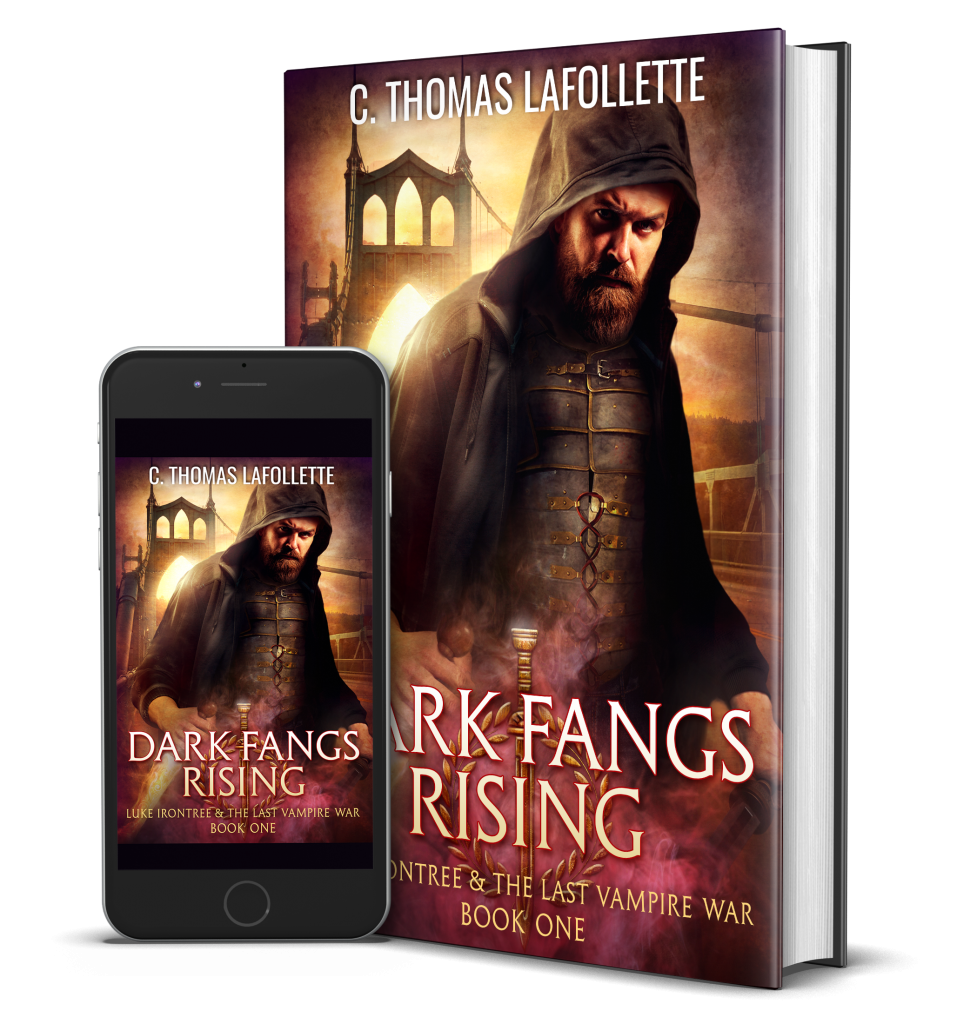 Title: Dark Fangs Rising
Series: Luke Irontree & The Last Vampire War #1
Author: C. Thomas Lafollette
Publisher: Broken World Publishing
Release Date: March 22nd, 2022
Ebook ISBN: 978-1-949410-40-2
Paperback ISBN: 978-1-949410-41-9
ASIN: B09JMQ442K

Production Team:
Cover Art: Ravven
Developmental Editor: Suzanne Lahna
Copy Editor: Amy Cissell
Proofreading: Amy Cissell

Reviews:


Blurb:
Killing vampires is Luke Irontree's business, and business is good.
Too good…
After nearly 2,000 years, the immortal vampire hunter is exhausted. Alone in a world where everyone he knew and loved is dead, he struggles on because it's all he knows. But when a wave of vampire attacks brings a dark pall over Portland, Luke is the only one who can stop them.
The problem is, he let things go too long. Now he's outnumbered, and the tables have turned – the hunter has become the hunted. After falling into a trap, Luke is rescued by a werewolf and a tough female vampire hunter who want to join forces. However, Luke is too afraid of losing more friends.
Luke might not have a choice if he wants to protect his home and survive to tell the tale. Allies are a dangerous risk – both for himself and for them. Vampire hunting has always been a deadly business. But with the gutters running red with blood, Luke must make the impossible choices or die trying…
---

---
Also in this series: