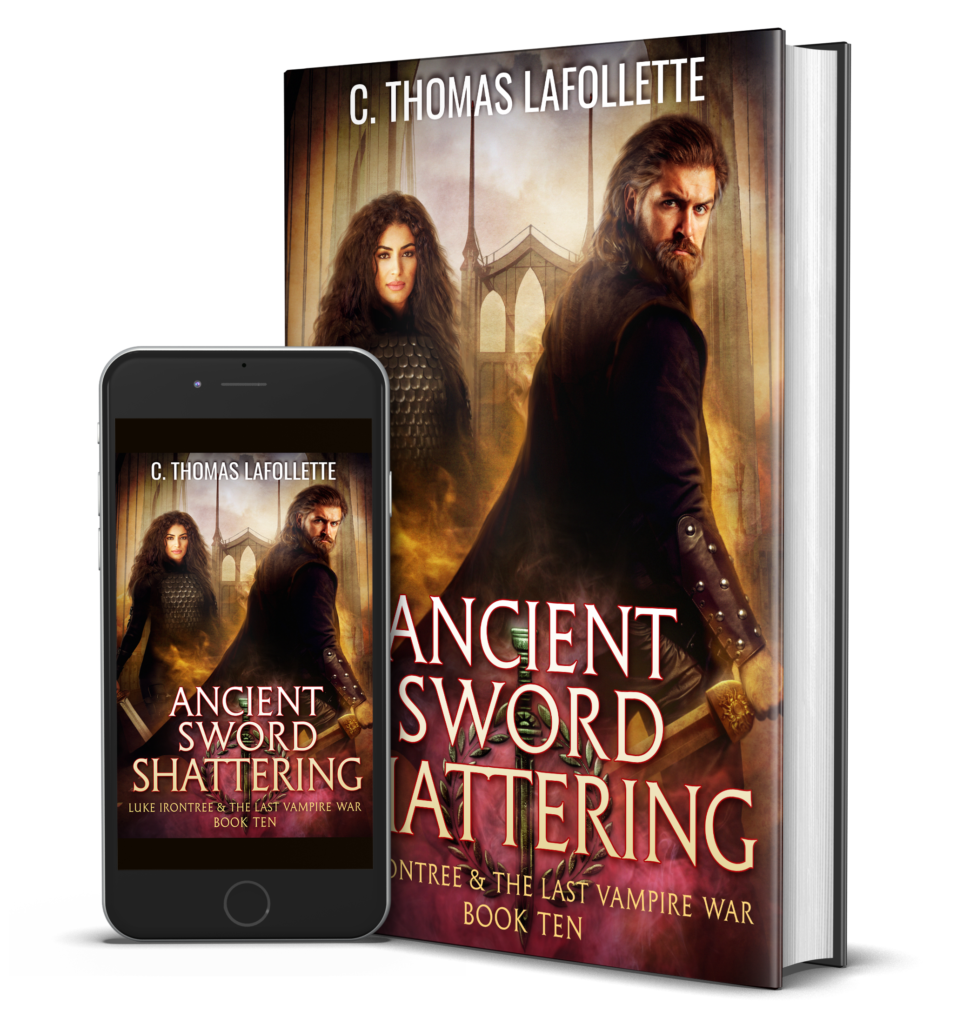 Title: Ancient Sword Shattering
Series: Luke Irontree & The Last Vampire War #10
Author: C. Thomas Lafollette
Publisher: Broken World Publishing
Release Date: December 5th, 2023
Ebook ISBN: 978-1-960766-06-9
Paperback ISBN: 978-1-960766-07-6
ASIN: B0CFNLJQWG

Production Team:
Cover Art: Ravven
Developmental Editor: Suzanne Lahna
Copy Editor: Amy Cissell
Proofreading: Amy Cissell

Reviews:


To defeat the vampires, Luke must destroy their god.
The vampires have taken too much from Luke. He's lost friends and family to them. Because of them, he's been forced to live an immortal life of brutal conflict. Now he's going to take everything from them.
With only one target in mind, Luke must overcome all the vampires and their dark god can throw at him. Assassins, werewolves, elite vampires and all the money and power of the bloodsuckers, all are arrayed against Luke. He might be a powerful vampire hunter with strong allies, but his resources aren't unlimited.
As losses mount up and Portland burns, Luke isn't sure how much more he can lose. But after threatening to destroy a god, he won't be able to back down or escape. The only roads open to Luke are victory or obliteration…
---

---
Also in this series: