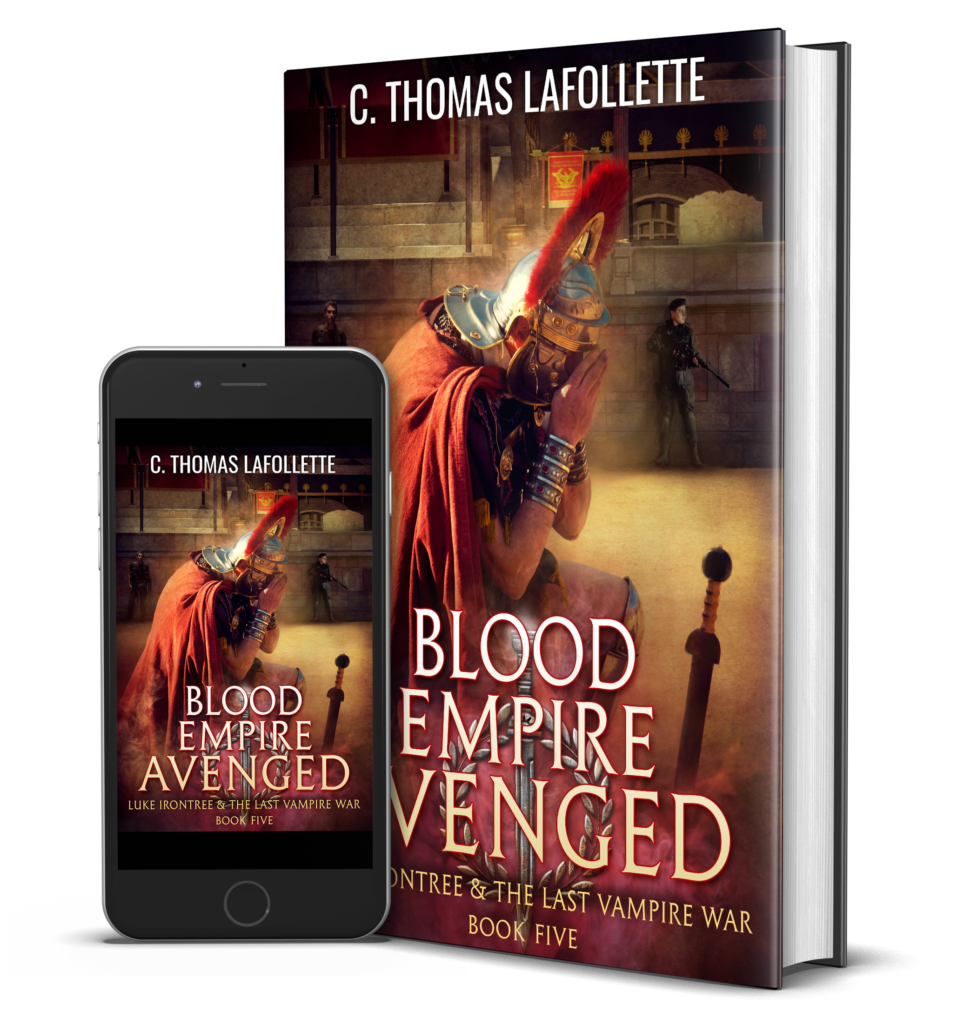 Title: Blood Empire Avenged
Series: Luke Irontree & The Last Vampire War #5
Author: C. Thomas Lafollette
Publisher: Broken World Publishing
Release Date: September 20th, 2022
Ebook ISBN: 978-1-949410-75-4
Paperback ISBN: 978-1-949410-76-1
ASIN: B0B92Y4L5Q

Production Team:
Cover Art: Ravven
Developmental Editor: Suzanne Lahna
Copy Editor: C.D. Tavenor
Proofreading: Amy Cissell

Reviews:


Blurb:
Trapped with nowhere to run…
…sometimes bad choices are all you have.
As the vampires close in, can Luke save his werewolf friends and escape home to Portland?
Betrayed by their werewolf allies and hunted by vampires, Luke and his team barely escaped from Belgium with their lives and the children they rescued from the vampires. Now they're trapped in Luxembourg with an army of vampires and werewolves closing in.
Luke must rely on the hospitality of Mathis Heinen, the alpha of the Luxembourg werewolf pack. When he offers his private jets to fly the Portlanders out of Europe, they hope it's the solution to the disaster they're stuck in. But after one betrayal, Luke is wary of the offer.
Can Luke and his friends trust the Luxembourg alpha? Or will he sell them out to the highest bidder?
---

---
Also in this series: