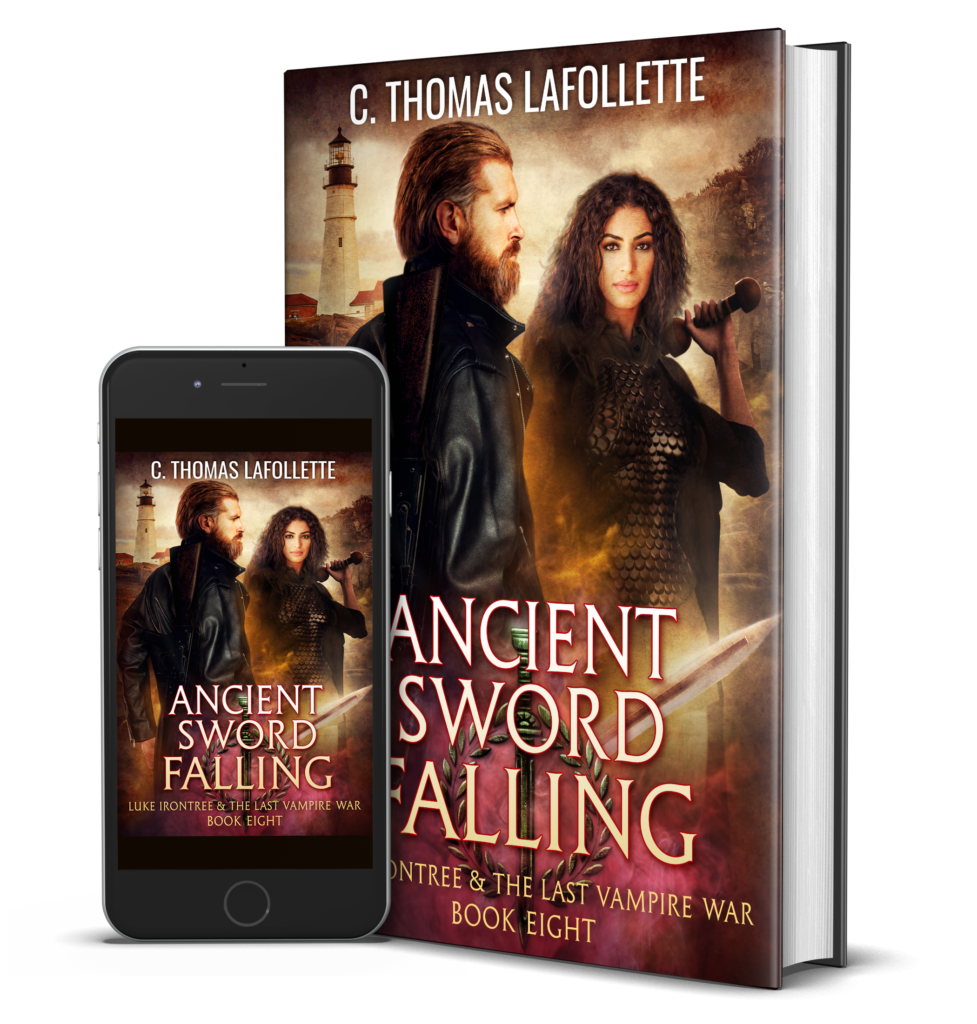 Title: Ancient Sword Falling
Series: Luke Irontree & The Last Vampire War #8
Author: C. Thomas Lafollette
Publisher: Broken World Publishing
Release Date: March 21st, 2023
Ebook ISBN: 978-1-949410-85-3
Paperback ISBN: 978-1-949410-86-0
ASIN: B0BTB5QNJ1

Production Team:
Cover Art: Ravven
Developmental Editor: Suzanne Lahna
Copy Editor: Alin Silverwood
Proofreading: Amy Cissell

Reviews:


Blurb:
Luke Irontree just wanted to fly home. But the vampires had other ideas.
Luke yearns to return to his friends and family after a hard winter fighting the vampires in Western Europe. But when their plane is grounded in Portland, Maine, they stumble on a deadly plot to terrorize the world.
Trapped 3,000 miles from home, Luke refuses to abandon the Maine pack to the predations of the vampires. Together with Roxi and his crew of werewolves, he rallies the locals and organizes their defenses. But what they find in the woods of Maine may be too much for their small team and their untested new allies.
If Luke wants to see his loved ones again, he'll need to use all his resources to unite the disparate packs of the northeast. But with the vampires and their dark god tightening the noose around his neck, his best might not be enough if he wants to survive and return home…
---

---
Also in this series: