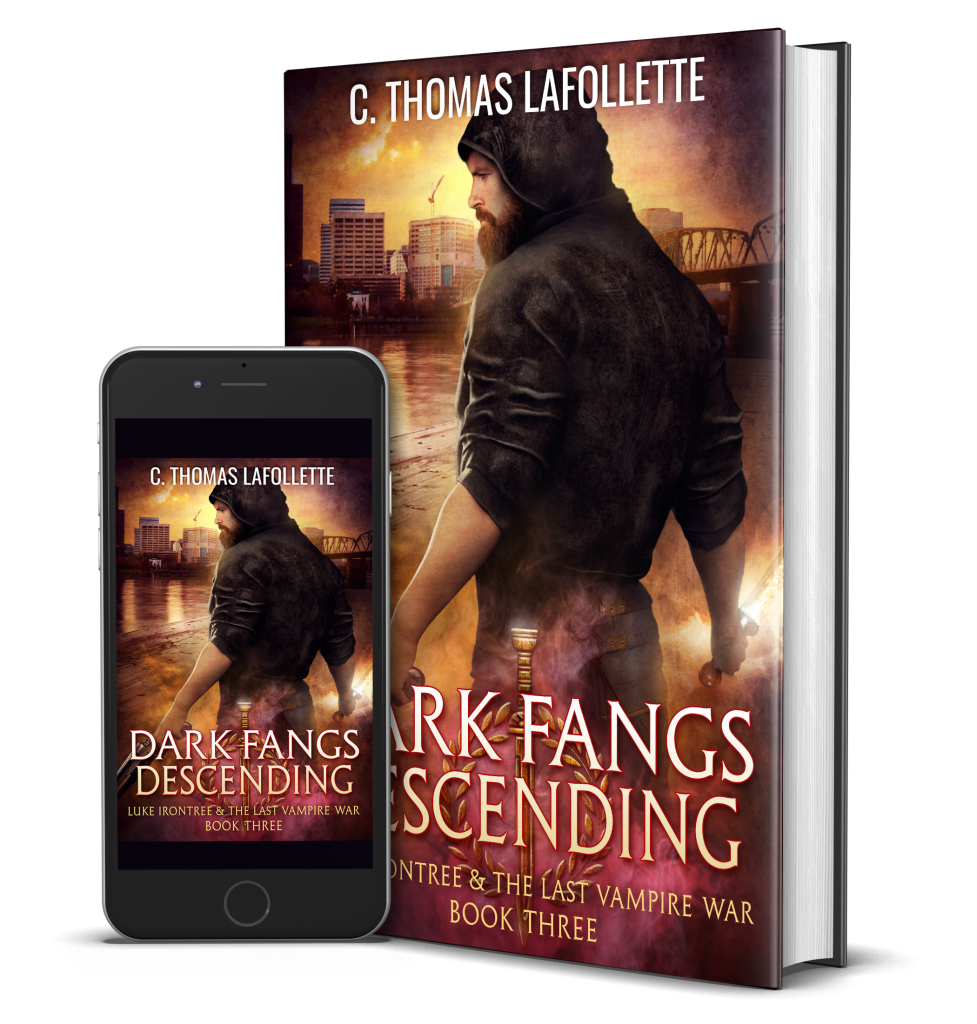 Title: Dark Fangs Descending
Series: Luke Irontree & The Last Vampire War #3
Author: C. Thomas Lafollette
Publisher: Broken World Publishing
Release Date: May 17th, 2022
Ebook ISBN: 978-1-949410-44-0
Paperback ISBN: 978-1-949410-45-7
ASIN: B09MCCFDMP

Production Team:
Cover Art: Ravven
Developmental Editor: Suzanne Lahna
Copy Editor: C.D. Tavenor
Proofreading: Amy Cissell

Reviews:


An old friend becomes a new enemy…

…and Luke is left playing catchup as the vampires turn up the heat.

Can Luke and the North Portland Werewolf Pack unravel the vamps' evil plan before it's too late?

Luke thought he knew what the vampires were up to. Same old enemy, same old tricks. But when a flood of heavily armed vampire mercenaries show up in Portland led by an old friend, Luke and his newly assembled crew of misfits are the ones left dodging bullets.

For Luke and his new friends, it's a race against time to stem the flow of heavy arms coming into Portland while also trying to find out how deep the connection goes between Portland's police and Luke's ancient enemy.

Will Luke get to the bottom of how the vampires are smuggling weapons into Portland? Or will the vampires finally eliminate their deadliest enemy?

You'll love this thrilling urban fantasy sequel because danger is better with friends.

Get it now!

Dark Fangs Raging is the second book in the Luke Irontree & The Last Vampire War urban fantasy series.
---

---
Also in this series: