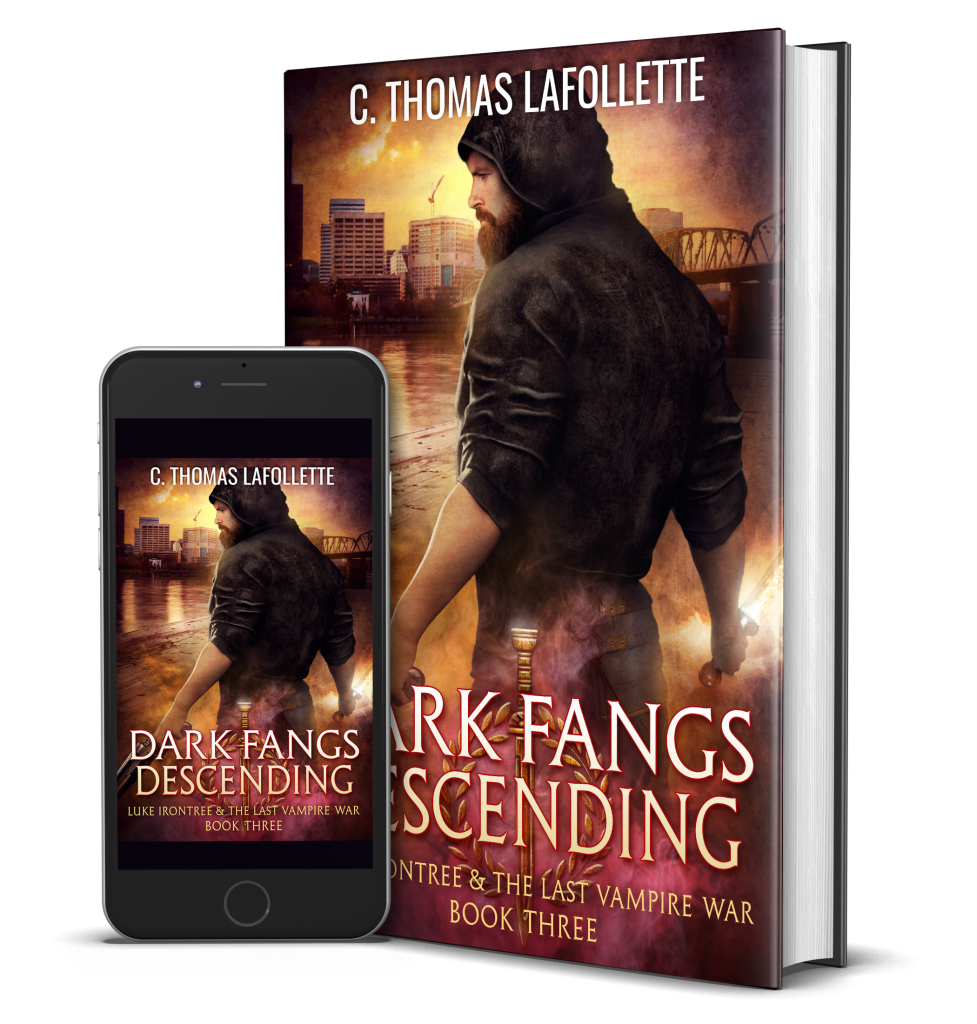 Title: Dark Fangs Descending
Series: Luke Irontree & The Last Vampire War #3
Author: C. Thomas Lafollette
Publisher: Broken World Publishing
Release Date: May 17th, 2022
Ebook ISBN: 978-1-949410-44-0
Paperback ISBN: 978-1-949410-45-7
ASIN: B09MCCFDMP

Production Team:
Cover Art: Ravven
Developmental Editor: Suzanne Lahna
Copy Editor: C.D. Tavenor
Proofreading: Amy Cissell

Reviews:


When the vampires turn the tables on Luke, the hunter becomes the hunted.
Luke and his growing werewolf army have stemmed the tide of vampires flooding into Portland. But when he tries to take a daytrip with his ward, they barely make it out of town before being called back. His friends found the vampire's leader.
Luke and his strike team plan a raid but are stymied when the police swoop in and escort the vampire to safety. With the police aiding the vampires, Luke is put on the defensive while they hunt the vicious leader of the vampires. Locked in a deadly game of cat and mouse, Luke and his friends are outnumbered, outgunned, and pushed to the brink. He must sacrifice everything to defeat his age-old enemy and save his friends…
---

---
Also in this series: